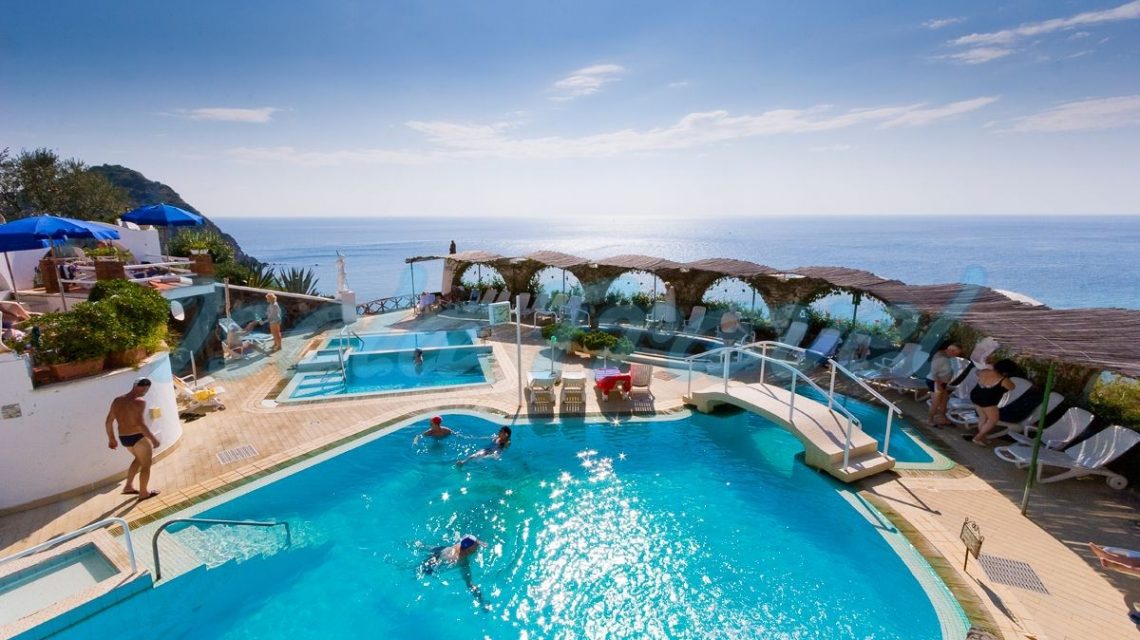 The Thermal Park Tropical is a beautiful park overflowing with tropical flowers and exotic plants. Here you can admire the Bay of S. Angelo, one of the most famous town of Ischia. The park includes nine swimming pools, one with sea water, a whirlpool spa, an indoor spa with temperatures ranging from 26° to 40°.
In the park there is a spa center under medical supervision, here you can do mud treatments, massages, aerosol and inhalations, water gym and beauty treatments. Tropical has also natural saunas, Roman grottos, direct access to the beach of Cavagrado, restaurant, bar and nudist terrace).
The Tropical Spa Park is an enchanting park full of flowers, exotic and tropical plants of all kinds. From the establishment you can admire the panorama of the wonderful bay of Sant'Angelo and the village, the destination of many tourists.
With its spa center, hygienically groomed and under medical supervision and with its 10 thermal pools at a temperature of 26 to 40 degrees, it offers the possibility of a complete thermal treatment.
Practical spa treatments are: mineral baths in pools and pools, mud and mud masks, massages, whirlpools and special massages, inhalations, aerosols, physiotherapy and electrotherapy, corrective gymnastics, sauna and many other treatments.
They complete the services of the spa park, a bar, a restaurant, and a free bus transfer service.