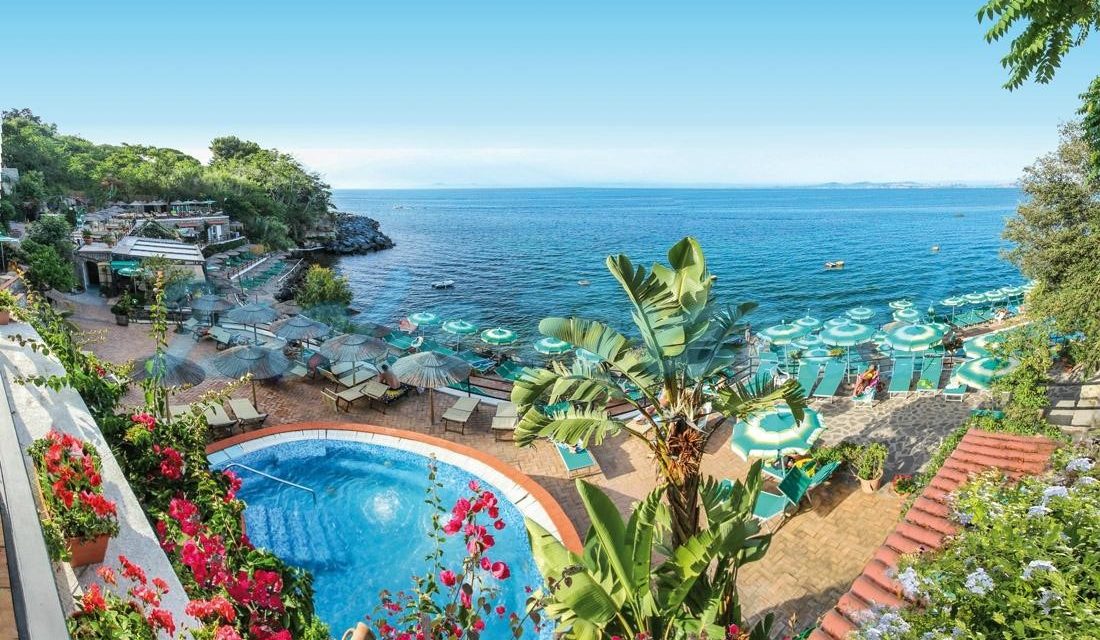 O'Vagnitiello Thermal Park is located in a beautiful bay in the Castiglione area of ​​the Casamicciola Terme commune. Since the past centuries, the area has been famous for the wealth of thermal waters flowing from the source of Bagnitiello. The Park is equipped with 3 swimming pools with thermal water, sauna, gym and it is possible to sunbathe on one of its 250 sunbeds.
It is also possible to have beauty treatments and massages here.
For those who want to swim in the sea there is also a small beach.
Inside the O'Vagnitiello Thermal Park there is also a restaurant where one can taste typical dishes of the island cuisine. You can also book a room immersed in the green with a picturesque sea view.
The road leading to the bay is fairly steep but there is a free shuttle for the clients of the thermal park.